As promised: let's break down the solo from "Carry on Wayward Son." There are a lot of notes in there and they go by really quickly (all in about 8 seconds), but if we take the time to listen (and slow things down), the solo breaks up into 3 well-defined sections.

Up to this point, the recording has primarily been in the key of A minor, with the main riffs using the notes of the A minor pentatonic scale. However, the solos in the bridge briefly switch over to E Minor.

1.

3:03-3:07 - Open 4ths derived from the E minor pentatonic scale (E-G-A-B-D-E). Walsh alternates back and forth between B-E (implying an E5 chord) and D-G (G5). Walsh also plays glissandos before and after each lick, and plays percussive clusters (basically mashing the keys) on the lower end of the keyboard to produce an effect similar to a muted guitar.

2. 3:07-3:10 - The "fancy" part. Walsh is playing sextuplets here, or 6 (!) notes per beat, but it's not as complex as it sounds. For most of it he's just running straight up and down the E Blues scale (E minor pentatonic with a 6th note, Bb, thrown in), starting in the middle, going down to the D above middle C, and then running the scale up and back down an octave and a half. The only variation happens on the way down, when Walsh throws in an F# to suggest the E Minor diatonic scale in place of the Blues scale.

3. 3:10-3:11 - Arpeggio up and down on an E minor Sus4 (E-A-B-E) chord. This gives a cyclic or "endless" feeling, as heard in pieces like David Lanz's "Dark Horse" and Randy Newman's theme from "The Natural." Underneath, the bass line (probably doubled in the left hand on organ) walks up from E for 4 beats, just in time to hit the A on beat 1 of the next measure and take us back into A minor for a return to the bridge riff.

How does this apply to you? If you're playing over a hard rock style song like "Carry On" and you want/need to take a solo, you now have some options. You can play funky, syncopated 4ths for some rhythmic excitement. You can play runs on the blues scale, or you can cycle on a sus4 arpeggio to build tension and/or transition to a different idea.

TL;DR

1. Syncopated 4ths.

2. Blues Scale Runs.

3. Sus4 Arpeggio.
Powered by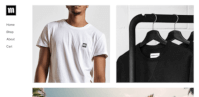 Create your own unique website with customizable templates.