I *love* jazz fusion. Here's some up-close footage of Return to Forever in 1974, with the great Chick Corea - playing the ARP Odyssey synthesizer - trading licks with guitarist Bill Conners. Chick also plays the intro and outro on the Wurlitzer A electric piano.



When it comes to all-purpose pop piano styles, you can't do much better than Elton John. His ballad accompaniments in particular are models of harmony, rhythm, melody, and variation. You could take the rest of the band away from this performance, and it would sound just as complete with Sir Elton's piano and vocals alone.





Powered by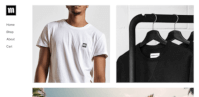 Create your own unique website with customizable templates.