The Late Show with David Letterman is no longer on the air. While Dave is a national treasure who is rightly missed, the end of his show also means that the American public has been deprived of the chance to hear a top-flight keyboardist play five nights a week. Of course, I'm talking about the great Paul Shaffer.

Paul Shaffer is an exquisitely adaptable keyboard player. On the Letterman shows he was expected to play virtually any style of music as needed for the content and guests of a given show, similar to his previous job as the unofficial bandleader during the first 5 years of Saturday Night Live. In many cases, he was also called upon to improvise or play an unprepared piece on the spot in reaction to an ad lib or guest's comment. This required an encyclopedic knowledge of popular song melodies and chord changes as well as the basics patterns that define any given style (ex: chords in the left hand for jazz vs. an eighth-note bass line for boogie).

In addition to his duties leading the Late Show Band (The World's Most Dangerous Band), Shaffer played with most of the musical acts that appeared on the show. (In the early years of the Late Show, the musical guests were actually required to perform with members of Shaffer's band). In these situations he often performed with minimal rehearsal and was required to craft his own parts from scratch. Check out his performance with the Red Hot Chili Peppers on "Higher Ground" to see how he blended into an arrangement that did not use keyboards on the original recording.

As an ensemble musician, he played on virtually every piece of music performed by the house band during a given Late Show but never jumped out in a way that drew attention away from a soloist or the tune itself. For keyboard players, this usually means: playing lots of chords, using dynamics, registers (usually middle but sometimes high), and tones (a mellow organ rather than a distorted synth lead) that don't conflict directly with the other instruments in the ensemble.

Shaffer doesn't always stick to the background. When he does take a solo, it's usually flashy. One of his first major solos appears on the soundtrack for the 1973 film version of Godspell (a show for which he was also the original musical director). He plays a ragtime influenced tack-piano solo on "All for the Best." 20+ years later, he played a rare bluegrass piano solo (most Bluegrass ensembles perform without any keyboards) during an all-star performance of Earl Scruggs's "Foggy Mountain Breakdown."


Takeways: if you want to play like Paul Shaffer, make a point of playing in as many popular styles as possible, Spend some time learning how piano and keyboards are used in jazz, pop, blues, country, bluegrass...and so on. This doesn't have to happen all at once; it's a lifelong pursuit. Listen to lots of recordings and talk to live players and/or watch tutorials whenever possible. Force yourself into situations where you have to adapt to new music within a group (jam sessions that aren't specific to any style are great for this). Lastly, while chops aren't the be-all-end-all of making music, you still need to make sure that your technical foundation is solid. Speed and versatility like Paul Shaffer's are the result of years of careful practice (10-12 years of lessons by the time he was an adult and countless hours of practice and gigs since then). No matter where you are in your development, take the time to make sure that your playing is free of tension and wasted motion.

And have fun, no matter what you're playing. I'm pretty sure that Paul Shaffer does, and that's a good a lesson as any.

Powered by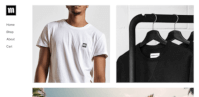 Create your own unique website with customizable templates.