"These bits of advice are policies and guidelines that formed through the years. I've found them to be comfortable, useful attitudes and rules. Use them if they work for you – discard them if they don't". - Chick Corea

1. Play only what you hear.
2. If you don't hear something, don't play anything.
3. Don't let your fingers and limbs just wander – place them intentionally.
4. Don't improvise on endlessly – play something with intention, develop it or not, but then end off-take a break.
5. Create space – then place something in it.
6. Leave space – create space – intentionally create places where you don't play
7. Make your sound blend, listen to your sound and adjust it to the rest of the band and the room.
8. If you play more than one instrument at a time – like a drum kit or multiple keyboards – make sure they balance with one another. (edit: As a guitarist I relate this to different guitars, amp settings and effects patches)
9. Don't make any of your music mechanically or just through patterns of habit, create each sound, phrase, and piece with choice-deliberately.
10. Guide your choice of what to play by what you like – not by what someone else will think.
11. Use contrast and balance the elements: High – Low, Fast – Slow, Loud – Soft, Tense – Relaxed, Dense – Sparse
12. Play to make the other musicians sound good. Play things that will make the overall music sound good.
13. Play with a relaxed body. Always release whatever tension you create.
14. Create space – begin, develop and end phrases with intention.
15. Never beat or pound your instrument – play it easily and gracefully.
16. When improvising use mimicry sparsely – mostly create phrases that contrast with and develop the phrases of the other players.

-

This is a classic slice of advice by Chick Corea. If you're playing in group, especially in a jazz or other improvised setting, this is all great advice. I want to tackle a couple of Chick's points that tend to bewilder beginning improvisers: only play what you "hear," and don't play anything if you aren't hearing anything.

Let's first break down what Chick is saying. As a keyboardist, you will be expected to craft or improvise your own part in any situation where you don't have predetmined material to play (i.e. in situations other than a written arrangement or a well-known cover). There are a couple of basic ways to approach this. One is to look at the style and harmony of the piece and play some appropriate, familiar patterns (Rhythmic chords? Check!), repeating as necessary without much conscious thought or adjustment for what other musicians are playing. While this will fill some musical gaps, it probably won't sound very distinctive or appropriate to what is happening in the moment.

The second way is to listen to what others are playing, and then listen to what you hear inside your head in response. This is a skill that takes practice. It takes great concentration to analyze what one or more other people are playing, "hear" a distinct musical answer to the situation, and then play it before the moment has passed, all while repeating the cycle over again. The benefit is that "playing what you hear" rather than a generic pattern is likely to yield something at only your taste and abilities could come up with, if not from moment to moment then cetainly when you consider your performance as a whole. In a non-improvised context, you can still apply this by listening to what other instruments are already playing in a developing arrangement (start with drums, bass, and vocals, then guitars or other chordal instruments if present), and determine what you can add without stepping on the other instruments or being redundant. Is the guitar already playing chords in the middle register? Maybe some single-note fills in the upper register can add some color.

Here's the problem: what if you don't hear anything? What if you drop your auto-pilot patterns, and can't hear anything to replace them? In the short term, Chick's second point ("If you don't hear anything, don't play anything") reminds you that you might not always have something to play in a gvien moment, and that silence (and letting others fill the space with their ideas) can be just as powerful. But what if long stretches of time go by and you can't hear anything fresh? Or you're playing in an unfamiliar style and nothing seems to fit? Or you've just started trying to "hear" before you play and all you hear is silence?

There is a solution: you need to expand your ears. There's an old saying that musicians and artists never really improvise or compose anything new; they only reassemble things that they've heard before. (Chuck Berry, among others, has been quoted as saying that, "There really is nothing new under the sun.") If you haven't spent much time listening to and absorbing what other people play - as peridoxical as it may sound - you'll have a hard time coming up with new things to play for yourself. The first step to remedying this is to spend more time actively listening to music, recorded and live. Don't just let it drift over you in the backround. Listen to what the individual musicians (not just keyboard players) are doing at any given moment and why it seems to work.

Transcribing speeds this process up immensely. By transcribing, I refer to the jazz usage of the term where a player learns and memorizes by ear a musical passage or solo from a recording. This does not necessarily mean that you should write it down, but my personal experience is that writing it down as you go *without* memorizing it first will greatly diminish any impact it has on your musical ear. I have a number of solos that I wrote down in college that did not remain in my memory for very long or find a place in my musical vocabulary. However, most of the passages that I've learned by ear without writing anything down are still kicking around my head. Learning new material by ear not only gives you raw ingredients to play with; it forces your brain to absorb new music more quickly and at a deeper level than just listening alone. Choose something interesting that you want to learn (a solo, a background part), and loop a section of it using software. Transcribe! is my favorite for PC, and Practice Makes Perfect is my favorite for Android. Listen to that section until you can hear it and sing it from memory without the recording. Then move onto the next section until you have learned the desired material.

The final step is to practice what you have learned. Having the most extensive musical arsenal in your head doesn't do much good if you don't have it ready to go under your fingers as well. Practice playing what you've memorized until you can play it without thinking. Then practice playing it in other keys. Then practice adpating and working it into other material (such as a tune that you know you'll be playing with a group or that might come up at a jam session). If you can do all that (or even just the first step), you can be confident that you've added to what you can "hear."

Do this for a while. Resist the urge to play those old patterns and see if you hear new things in the silence. Repeat for the rest of your life, and you'll never stop growing as a musician.



Powered by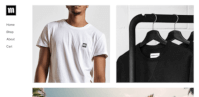 Create your own unique website with customizable templates.