While teaching my lessons this week, I've noticed that many of my beginning piano students are all running into the same problems. Many if not all of these can be traced back to the way they are practicing their pieces at home (or not practicing them as the case may be). The good news is that many of these habits can be replaced via the same method that cemented them in the first place: repetition. This week, I'll be talking about some common roadblocks in learning and polishing new pieces, and ways to avoid or replace them.

For example...Rule number one: practice efficiently. When working on a new piece it's very tempting to play through the sections that you can already play well and/or sections that repeat frequently. Or to play through the whole piece over and over again, stumbles and all, hoping that if you do it enough times it will eventually reach perfection. This is not an effective use of your time. The number of sections that actually give you trouble, assuming that the piece is somewhere near your current level, should only comprise 10 to 20% of the piece, at most. In the beginning, that 10 to 20% should receive 100% of your time when practicing that particular piece.

To determine this: first identify any sections that you can already play with both hands together at the final tempo. These require the least attention. Then eliminate any passages that you can play at tempo with hands separate. There may be passages where one hand is solid but the other requires some or significant practice; you may only need to work on one of the hands in a given section. Your attention will be focused on whatever is left: sections that you can not play at tempo even with separated hands. To narrow things down further, ignore any passages that repeat earlier material verbatim. You now have a "laundry list" of passages and sections that you should be working on.
Powered by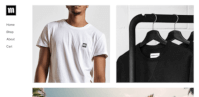 Create your own unique website with customizable templates.